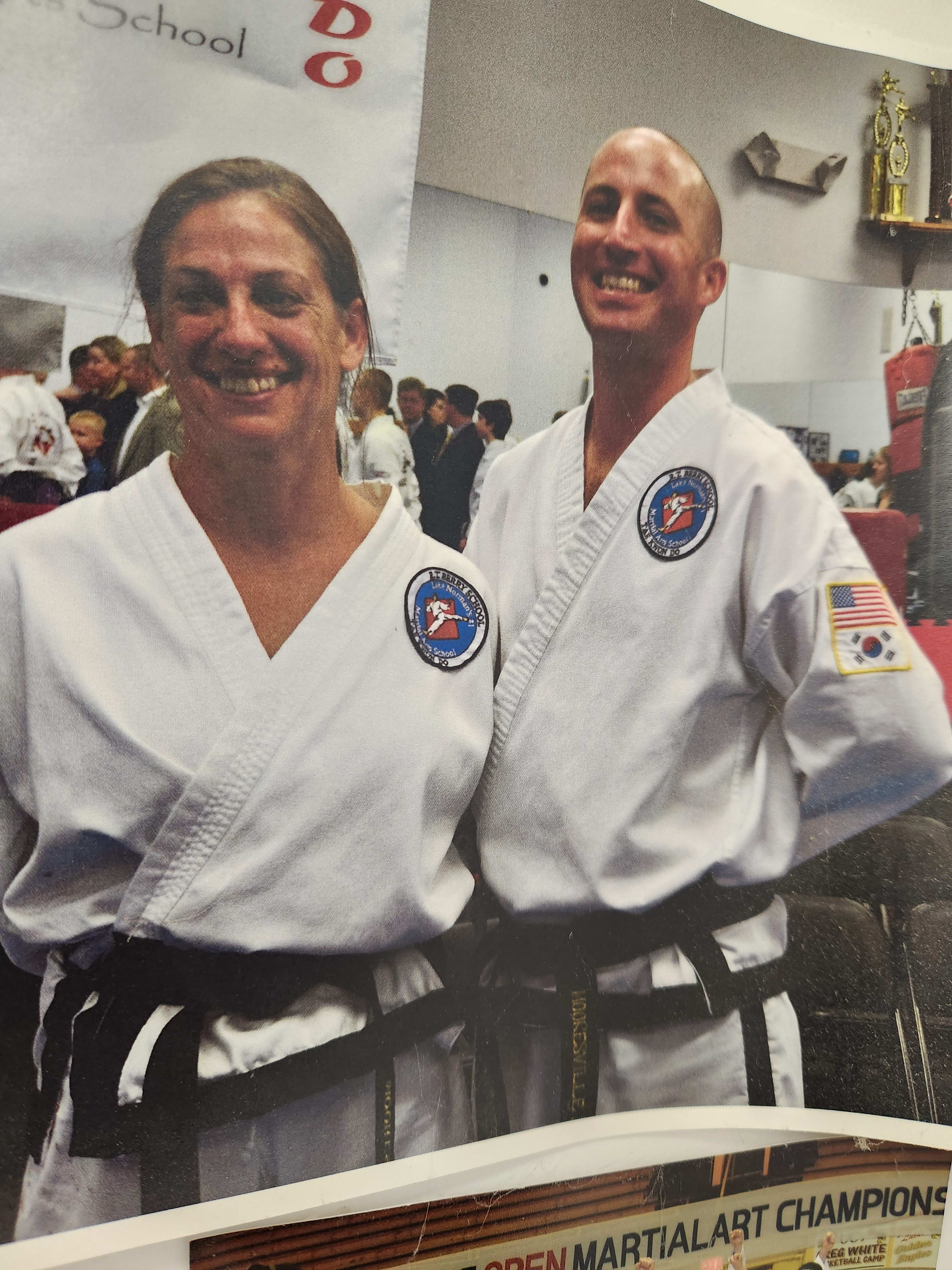 Master P. Best
Training under Master Berry since May 14 2001.

Head Instructor directly under Master R.T. Berry
Tiger Program Director (2 and 3 year old Program)
Plays an integral part of Master Berry's Development Program through Martial Arts
25 years experience in the field of Pediatric Physical Therapy.
5th Degree Black Belt in Tae Kwon Do under Master Berry
Family: 2 boys, both hold Black Belts under Master Berry
Work Experience: Primary experience has been in pediatrics in both private and school based settings. Extensive continued education training in Sensory Integrative Disorders.
Master Best began her journey in Tae Kwon Do on May 14th 2001, the day the R.T. Berry School opened its doors. Before being given the opportunity to be at the school on a full time basis, Master Best worked in the field of pediatric Physical therapy for over 25 years both in a private setting and the public school system.
She holds degrees in Psychology and Physical Therapy
She is currently a 5th degree black belt
Master Best has 2 sons who both hold black Belts with Master Berry.
"What I have seen since I began training here is the impact that Master Berry's system of Tae Kwon Do has on the whole child. They learn respect, discipline, gain self esteem and learn how to cope in today's society. It is incredible to see how all of the kids respond to consistency and direction. Many students have entered the program being diagnosed with a variety of Pervasive Developmental Disorders, including autism, tourettes syndrome , SID, aspergers, ADD and ADHD. The amazing thing is regardless of whether or not a student here has a diagnosis they all get the same thing out of the program. They all become Awesome Master Berry Tae Kwon Do Kids. They all become stronger individuals and learn how to give back. I have been able to use what I have learned from Master Berry's philosophy on teaching children as a tool in my own line of work and have thoroughly enjoyed the results."