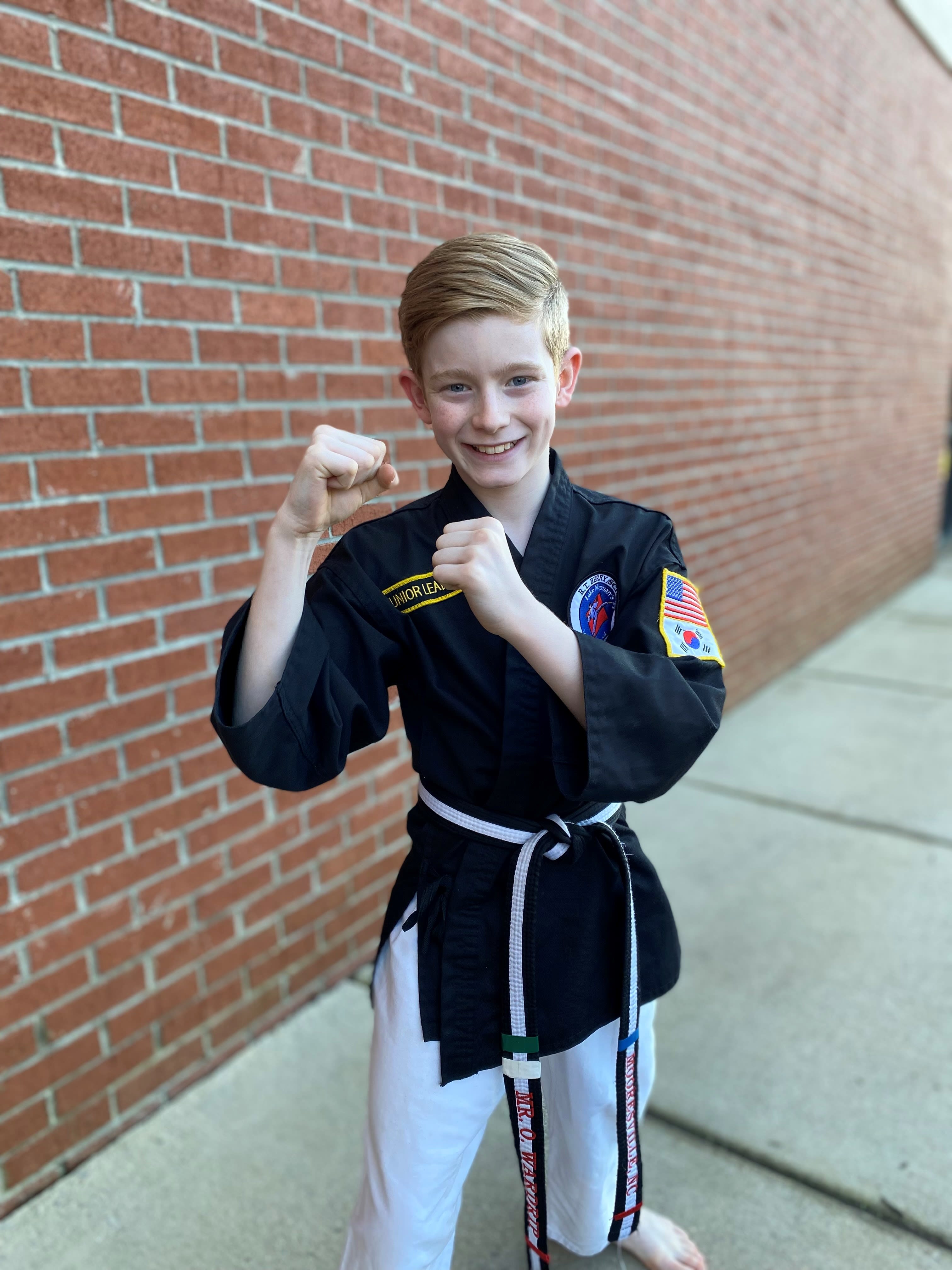 Mr. Owen Wardrip
Mr. Owen Wardrip

Training since August 16th, 2014
1st Jul So Yun (THIRD Child Black Belt)
A member of our Leadership Program
Mr. Owen Wardrip began in the Tigers Program at the Age of 3 and is now learning and helping with the very class he began training in. He is now 12 years old and been training 9 years under Master Berry. He also keeps up with his personal training at the School and Tournaments on a regular basis!
"Mr. Owen has a knack for dealing with children within my School's philosophy. We have had many in the past with dedication and loyalty, but not the Knack! Although he is young, his future with Martial Arts, and continuing our School's philosophy to generations after his are almost inevitable. He will grow for sure as a strong leader during his teen years. And i look forward to watching it!" Master R.T. Berry
Mr. Owen started training in the Tiger's Class at 3.5 years old. As of 2022, he is 11 years old and has been training for more than half of his life. Mr. Owen is a 5th grader at Mooresville Intermediate School and puts as much effort into his studies as he does his training. Mr. Owen is described as helpful, respectful and kind by his family, friends and teachers. One of his favorite things about training right now is helping in the Tiger's classes each Saturday morning. Mr. Owen plans to continue training and learning the art of Tae Kwon Do. Outside of training Mr. Owen loves fishing and exploring the outdoors. He has dreams of joining the Navy and would like to study sharks and other marine animals.