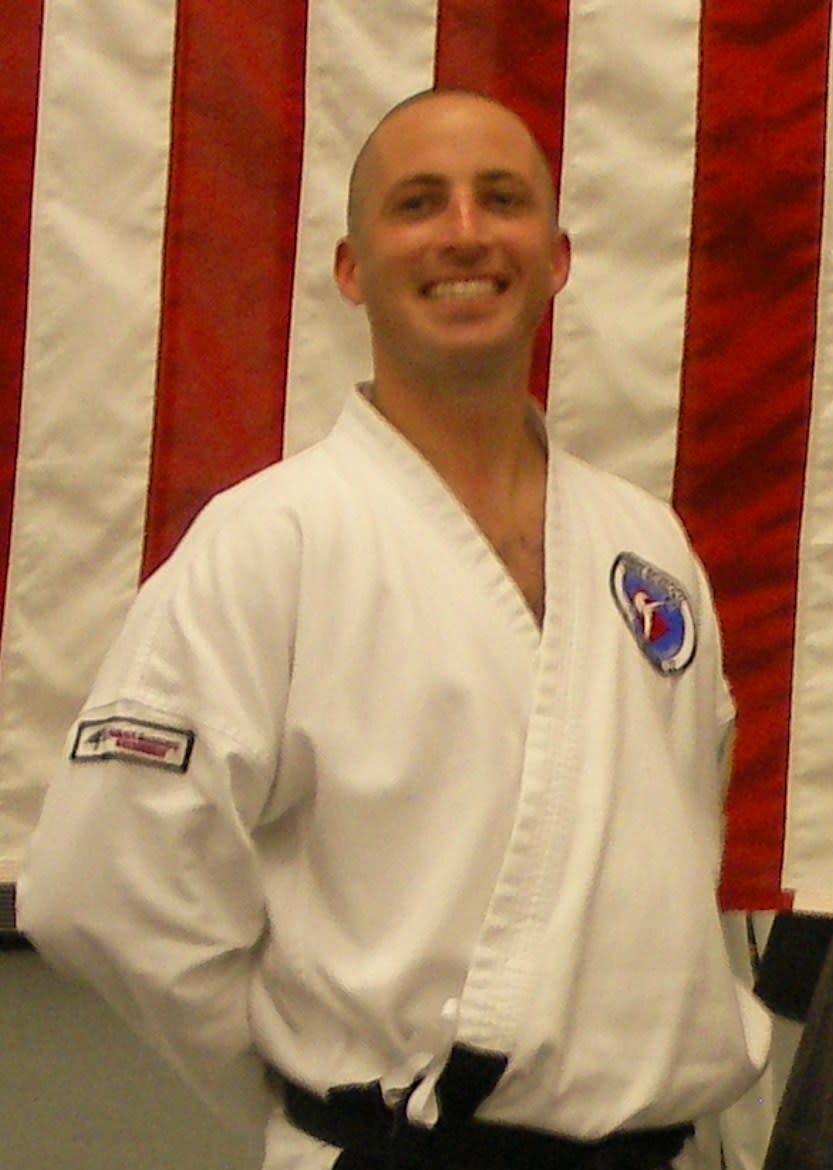 Master Berry
Master Berry was born in Charlotte, N.C. on June 30, 1977. He began his training in the Martial Arts in 1994. Through his dedication and with great guidance, Master Berry has gained the respect of his peers and colleagues as a true Martial Artist.
A huge step in life and Martial Arts would come in May of 2001, when he opened the doors to the R.T. Berry School of Tae Kwon-Do in Mooresville, N.C.
From 2001 through 2006, Master Berry's visions for his School and the Students within it were becoming clear to all of those involved. His focus on the students was evident daily at the School. In late 2005, Berry was told by his Instructor that his time was coming to take his next personal step in Martial Arts training by testing for Master and SaBum Nim. Master Berry's focus on his school was evident as he presented himself on March 18th, 2006 and earned the title of SaBum Nim. Master Berry's Students and Families were all invited to watch, and with over 500 people in attendance, the R.T. Berry School became a SaBum Nim School under Master Berry's guidance.
Since then, the R.T. Berry School has produced MANY Champions in Life! Whether his students dream is of a current goal, or a particular career or lifestyle, he never quells a student to take what they are learning to serve their passions for the future.
It is this particular attitude, and his dedication to it, that has resulted is so many HAPPY and PRODUCTIVE Adults!
For Master Berry, the continued journey with his students is what he looks most forward to. He is truly happiest when serving his School.
"A strong leader builds a foundation of strong leaders to better serve those involved with his or her institution."